Blackberries
Learn more
>
The appetising appearance and striking colour of blackberries make them hard not to eat on sight. When properly ripe, we can enjoy all the sweetness and health benefits of one of the most delicious of soft fruits.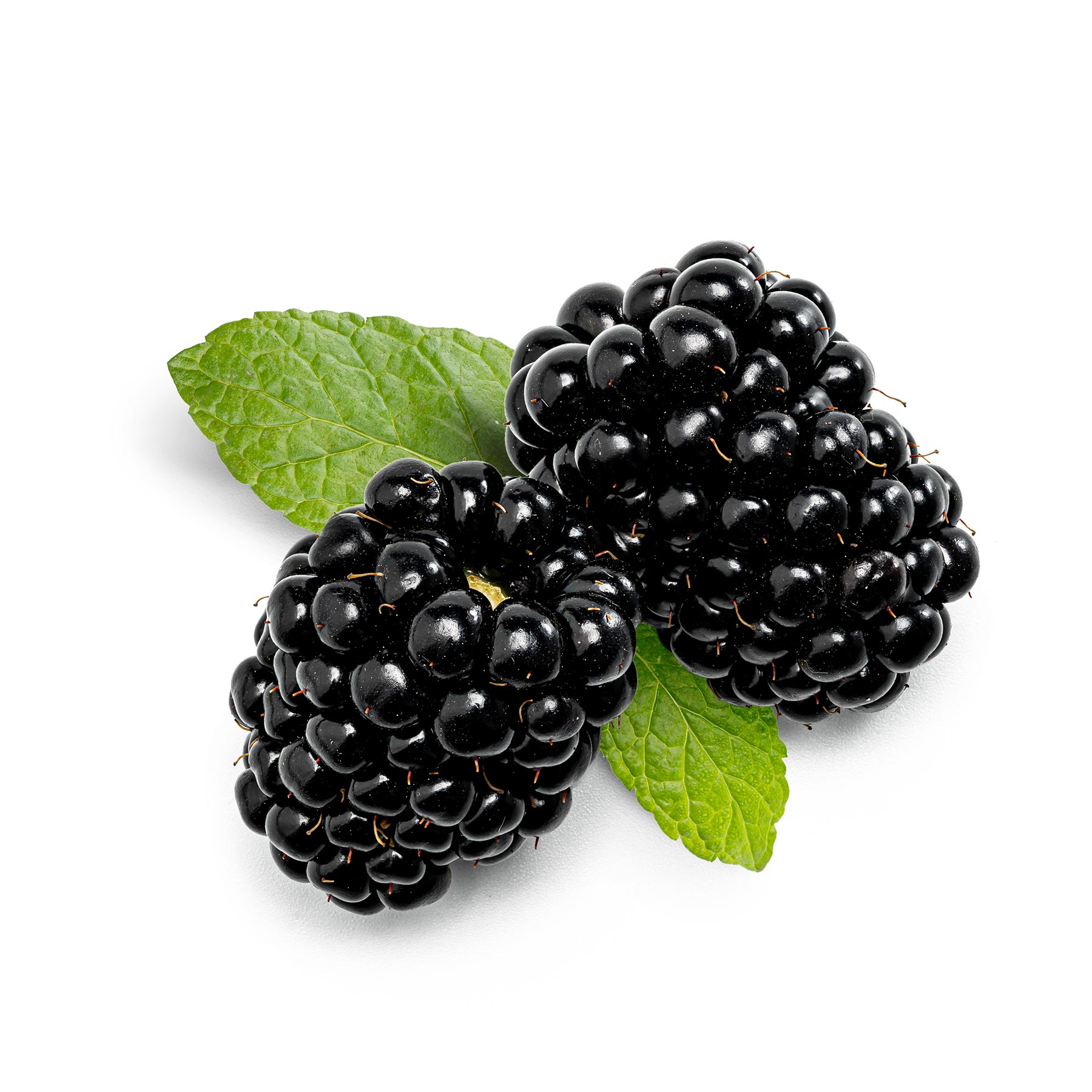 With a bittersweet, aromatic and refreshing taste, blackberries are made up of lots of shiny black drupelets. Firm on the outside, they are tasty and juicy on the inside, making them perfect for fruit salads, as a sauce for ice cream, to decorate desserts or to enhance your main dishes.
Of all the varieties of blackberries, we select only the best, grown with care by our grower partners. Why do we like them so much? Because they provide us with plenty of fibre and help combat infection, all with a delicate taste.
"Blackberries are a small fruit that is very beneficial for our body thanks to their high content of antioxidants and vitamin C which helps strengthen our immune system."
When can you enjoy blackberries? Thanks to the collaboration of our partners in Spain, Portugal, Mexico and Guatemala, you can enjoy our blackberries all year round.
Product Catalogue Click here to download our Catalogue
Benefits
Their black colour is caused by anthocyanins, tiny molecules with powerful antioxidant properties.
Very rich in minerals, they are great for our bone health.
Powerful bactericidal and purifying action.
Our tips & tricks
1

If you like them nice and sweet look for ripest ones.

2

You'll know they're ready to eat if they stain your hands!

3

It's best to eat them whole so you don't waste any of the fibre.

4

Store them in the refrigerator for up to three days between 2 and 4°C.